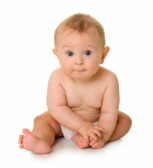 Welcome





Pediatric Milestones specializes in Early Intervention and Comprehensive Early Childhood Development programs for families residing in the counties of Amador, Calaveras, and Tuolumne in the Sierra Foothills of California.

Developmental program services are offered to children from birth to 3 years of age and includes physical therapy, speech therapy, occupational therapy and infant development teaching. Infant services are provided by licensed professional therapists or infant development specialists in the child's natural environment that will include the child's home, child-care setting, at school and other community settings.

Pediatric Milestones was founded with a simple premise in mind: "Provide a high level of professional and quality services to all those we are privileged to serve, including our clients, heath care professionals, educational staff and our partners". Our goal is to bring to the community specialized services which are made available through various programs and to expand the horizons of the families we serve.


---